Weekly Winners 2018-23
93/94 and EDH are ringing the bell in this week's Weekly Winners. Op top of that Underground Sea keeps rising, and raises the question (when) will it reach the $1000 mark?
#1 Royal Assassin $ (+2.397%) ALL TIME HIGH
A +2000% spike! That is very rare. And especially for a card like Royal Assassin. This rare has been around since Alpha and has been reprinted in 9 sets, all of them expansions or core sets. With this spike Royal Assassin joins the obscure club of cards with extreme price differences. The difference is so extreme that I am unable to put it into a graph, simply because the lowest price will be a horizontal line at the bottom. A M12 copy of Royal Assassin costs you $0.74, that's a whopping $45.96 cheaper than its revised printing.
The reason for this is the 93/94 (or Old School) format that is gaining in popularity over the past months. In that format, you are only allowed to play cards from the first era of Magic. In a rush of pure nostalgia, older players and MTGdads/moms want to relive old memories and play Magic as it used to be. A thrilling format, filled with pure classics and great combos.
Edit: not all playgroups allow Revised as a set, even though it is from '94. There are different rule sets and it depends on your local scene what is allowed and not.
When the format was first announced, it was not that insanely expenisve yet (unless you really want to play Black Lotus or moxes and don't have those). Many older cards were very cheap to pick up because nobody was playing them anymore. Over the course of the years many older cards have become obsolete and less powerful as newer, better cards were printed.
Royal Assassin is an example of that. Back in the day, when your opponent dropped it into play, you could start saying goodbye to your best cards on the battlefield. Do you want to attack with that creature? Sure. But do know that Royal Assassin will kill it. And it will be coming for your other creatures next turn. I used to play a deck that had Royal Assassins and Flood, as a way to get rid of all the good stuff my opponent had.
Older cards are in real demand, but Royal Assassin's spike is a buyout. The card is good in 93/34 and its price was way too low considering the popularity of the format. And that makes it an instant target. And a buyout that sends a clear but sad message to all players getting into a new format: you can't have nice, cheap things; Magic is pay-for-play. If you want to relive the past, be ready to dig out your savings.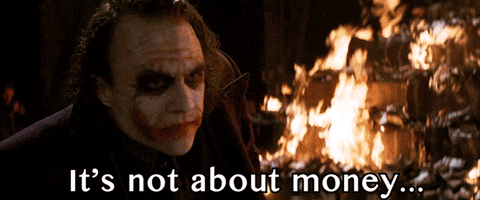 Dominaria and Battlebond are both sets with nice new toys for EDH players. If you want to play a deck, Mizzix of the Izmagnus is a popular choice for a commander. EDHREC has 1735 listed decks running it, and it is in the top 20 of commanders. If you want to sling a lot of spells, Mizzix of the Izmagnus is your best choice.
Mizzix of the Izmagnus spiked this week because of its synergy with the Battlebond pair Will Kenrith & Rowan Kenrith. With Will's -2 ability and Rowan's -8, combined with Mizzix of the Izmagnus you can make spells cheaper and copy them. This gives you two of the most powerful advantages in Magic: card advantage (because 1 spell is stacked twice) and cost reduction. Ever wonder why Dig Through Time got banned? Because it has both as well.
Like always, if you want to take the front seat with new developments in a format, you need to be in quickly. Luckily a $8 price tag for a commander you only need one copy of is still pretty affordable.
#3 Underground Sea $814.99 (+39.60%) ALL TIME HIGH
Two weeks ago, Underground Sea was the #3 winner as well. At that time it just broke the $600 mark. Look where we are now. Underground Sea keeps going up and people are starting to wonder when (not if) it will break the $1000 bar. Since january 1, the card has gained $470 in price. And one law concerning dual lands has never been broken: what goes up, doesn't go down.
Amid the price increase of duals lands and other reserved list cards I can't stop thinking about the ways in which we, as a community, can keep formats accessible for large groups of people. Every now and then an idea pops into my mind, like Legacy-Light; a format in which duals and other super expensive reserved list cards are banned, while still being able to use other, cheaper RL cards. Or a rotating format that combines 3 blocks of sets from all the three decades of Magic.
But what will it really solve? The 93/94 spikes prove that any cards can spike, even if they are cheap. As long as the format is popular enough and demand surpasses supply prices will spike. Add the influence of speculators to that and any format has the potential to price itself out of the market.
---